Survey: Corporate Responsibility Helps Attract, Retain Millennial Workers
Past research on millennials for the Case Foundation had focused on how they support nonprofit causes. This year's survey dives into how millennials connect, give, and get engaged with companies. How can associations leverage this knowledge?
After four years of surveys looking at how millennials engage with nonprofits, the Case Foundation decided to switch things up a little for its 2014 Millennial Impact Report [PDF].
"We thought in this fifth year that we were really missing a big piece of the puzzle," said Emily Yu, vice president of marketing and partnerships at the Case Foundation. "Not that the work of the nonprofit sector is done by any means, but we thought why not try to showcase how companies like to engage with millennials and how millennials like to connect, give, and get engaged with companies. Both of these pieces are really critical to understanding how millennials are going to create this transformative shift in the workplace and in giving."
The survey of more than 1,500 millennials, conducted by Achieve, an Indianapolis-based fundraising agency, showed that the line between professional and personal dedication to social responsibility has blurred, said Yu.
"Millennials really want to see not only their company's relation and dedication to doing good, but also what kind of impact the company is making and how they as employees contribute to that for-good effort," she said.
And how long millennial employees stay with an organization, or whether or not they take the job in the first place, could be influenced by a company's commitment to social responsibility: 55 percent of the millennials surveyed said a company's involvement in cause work affected their decision to take a job. And when asked to rank the top five factors that influenced their decision to apply for a job, the company's involvement with causes was third on the list.
One of the most interesting figures from the survey: 92 percent of millennials said they believed they were working for a company that is making a positive impact in the world.
"We did pause and talk with the lead researcher to figure out what's really behind that number and if it's really a valid number," Yu said. "But the bigger takeaway, which you can see is woven throughout the report, is that doing good matters. Whether it's the company itself doing good, whether it's the ways that they're allowing their employees to do good, or whether or not it's one-off volunteer days that allow employees to do good, it all matters. It's clear that millennial employees are recognizing that in their decision to go, stay, or change jobs."
Associations, as cause-oriented organizations, may be uniquely positioned to apply these findings as they look to hire young professionals, said Yu.
"Everything from service projects and day-service pieces to service-oriented sabbaticals, it's all in the arsenal of associations," she said. "Millennials tend to be impulsive at times when it comes to wanting to give, so it's just finding an array of opportunities to be able to attract and engage them, whether it's sharing a tweet or blog post all the way to participating in a service projects. All of those things play a really key role in fostering this ongoing continuum of volunteering in the millennial generation."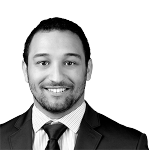 Rob Stott