Destination: Virginia Beach
This oceanfront city features a convention center with a prime location and a dedication to social responsibility.
Virginia's "Neptune City" offers much more than sand and surf to meeting planners and their attendees.
Unique meeting sites. Planners don't need to confine their meetings and related events to the convention center. Virginia Beach offers up interesting venues—everything from the Virginia Aquarium and Marine Science Center, which holds up to 2,500 guests for a reception, to Virginia's Jewel, the city's only luxury dining yacht, for a crowd under 150.
Opportunity to give back. Through its One Beach, One World program, the Virginia Beach Convention and Visitors Bureau helps meeting planners meet social responsibility goals by helping to plan group activities, which range from improving the health of the Chesapeake Bay to supporting the armed forces.
Top-notch convention center location. Just blocks from the beach and within the city's oceanfront resort area, the modern center offers more than 500,000 square feet of adaptable event space, including 29,000 square feet of meeting space and a 31,000-square-foot ballroom.—S.W.
Virginia Beach Fast Facts
Recent and Future ­Association Meetings: Virginia State Bar's 76th Annual Meeting, American Shore and Beach Preservation Association's 2014 National Coastal Conference, Mid-Eastern Association of Educational Opportunity Program Personnel's 2014 Conference
Hotel Rooms Citywide: 12,235
Convention Center Exhibit Square Footage: 150,000
Distance From Airport to Convention Center: 20 minutes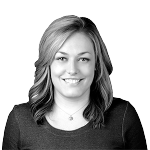 Samantha Whitehorne