Power of A: Nurses Stay Calm in the Face of Ebola Scare
We decided that we were not going to participate in the negativity that was out there.
Emergency nurses took the lead when Ebola arrived in the U.S.
The Ebola virus, while terrifying, was something we thought we didn't have to worry about in the U.S. because it had never shown up on our shores. Until last fall.
It started with a false alarm in a Sacramento, California, hospital where a patient was admitted with Ebola-like symptoms and later released. Then Thomas Eric Duncan, the first patient diagnosed with the disease in the U.S., died after receiving treatment in a Dallas hospital, and two nurses who cared for him contracted the disease.
Each instance led to an outcry from the healthcare community—nurses unions in particular—for better training and resources on how to properly care for an Ebola patient.
That's where the Emergency Nurses Association stepped in.
As the situation in Dallas was unfolding in October, ENA was in the middle of its annual meeting, which offered the group a prime opportunity to get instant feedback from members and to start quickly responding to the crisis.
"We decided that we were not going to participate in the negativity that was out there," says ENA Executive Director Susan Hohenhaus. "The media really was trying to scare the general public into thinking that it was dangerous to come to an emergency department because people don't know what they're doing. But we had a very clear message of, 'Yes, we're prepared, and yes, we'll take care of you no matter what.'"
ENA, which received a 2015 ASAE Power of A Summit Award for its Ebola crisis response, reached out to other organizations in the healthcare community to begin coordinating a plan to give providers around the world the resources they were craving.
It showed "the power of the association world," Hohenhaus says. "I was able to immediately pick up my phone and text my colleagues at the American Association of Critical Care Nurses and the American Organization of Nurse Executives, and we knew we had to do something to support our members."
With little to go on, ENA teamed up with the Centers for Disease Control and Prevention to help develop resources and guidelines, which the association shared through a revamped section of its website.
"We put in there links to the CDC, links to best practices, and really created an entirely new resource center for the community," says Hohenhaus. "There was so much out there. It seemed like every website came up with some new resource, the media was publishing other things, and we just said, 'We're your one-stop shop, and you can trust the information that we're putting up here because we are working directly with the CDC to make sure that you have the most up-to-date information.'"
Since the Ebola crisis, the resource page has morphed into an emerging-infections database.
The experience taught ENA the importance of creating a culture of adaptability and fluidity, Hohenhaus says. "You have to be able to stop work on a dime and change direction in order to respond to a crisis. And this was a crisis that impacted not just every single one of our members, but every single emergency nurse around the world. The ability to adapt and respond immediately is something where that culture has to be set ahead of time, and I think we've done a really good job of that."—R.S.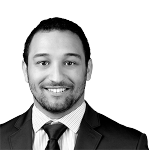 Rob Stott