What Makes a Great CEO Evaluation?
The association CEO's job is too complex for check-box job reviews. Two association leaders discuss what can make them more effective.
"Performance measurement doesn't measure performance," said Paul Pomerantz, FASAE, CAE, CEO of the American Society of Anesthesiologists, in front of a packed crowed Sunday at the ASAE Annual Meeting & Expo. CEOs are hungry for valuable feedback about how they're doing their jobs, but too often they receive feedback that's perfunctory, tick-off-the-box stuff that neglects serious issues.
That's something I discussed in the August issue of Associations Now with Pomerantz's copresenter, Nancy Green, FASAE, CAE, executive director of the National Association for Gifted Children. "My [board] members are mostly academics, so they wanted to cast a wide net, get a lot of data, and then crunch the numbers and give me the metric," she told me. "Knowing that I was two standard deviations away from the mean was important to them, but not very meaningful to me."
 "If I have a president who's a bomb-thrower, that reflects on me."
So what works well when it comes to evaluations? There was some disagreement in the room about the virtues of 360 reviews; one attendee argued that they work best as feedback exercises outside of the formal performance review. But Green and Pomerantz listed a number of ideas they considered valuable:
1. Try a consultant. A third party can serve as an intermediary between the CEO and board, and give the direct feedback that might otherwise not occur. "They'll give me the tough stuff, " Pomerantz said.
2. Make it a forward-looking conversation. Instead of measuring against past metrics, turn the evaluation conversation that looks at the association's future needs.
3. Keep it focused on strategic objectives. This is particularly relevant, Green said, with boards that have a habit of getting the weeds of chapter activities and other managerial tasks.
4. Involve more people than just the board chair. For better or for worse, the reputations of the CEO and the board chair interweave, and a divisive board chair can split opinion on the staff leader. "If I have a president who's a bomb-thrower, that reflects on me," Green says.
5. Get some informal outside input. Green consults with a "kitchen cabinet" of experts for help. "I do have people in most segments of the organization who I can call when I need unvarnished advice, whether it's advocacy or government affairs or the convention," she told Associations Now. "It's a way to surface the early warning signs."
These issues are more pronounced for CEOs, Green and Pomerantz said, because the skill sets of an effective CEO are much more dynamic now. He or she needs serious political acumen (both in terms of staff and the statehouse), business skills, change-management skills, value-creation skills, solid tech chops, and global knowledge.
The CEO gig is more challenging now, but more dynamic. But is your board aware of your hand in those responsibilities? And have they devised an effective way to measure performance that includes those responsibilities? Let use know how you do it—or think it should be done—in the comments.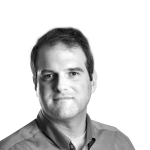 Mark Athitakis