Conference Circuit: Read All About It
NAA mediaXchange 2015 gathers newspaper industry executives to share knowledge on how to generate revenue and increase their audience.
More than 1,000 newspaper execs will be in Nashville for NAA mediaXchange 2015, which kicks off on Sunday, to learn new strategies to grow both revenue and readership for their print and digital products.
Association: Newspaper Association of America
Conference: NAA mediaXchange 2015
Venue: Omni Nashville
Location: Nashville, Tennessee
Martin Karl Schibbye, a Swedish journalist who was imprisoned in Ethiopia from 2011 to 2012, will be the meeting's first keynoter and discuss freedom of the press and the persecution of journalists around the world. Three other headlines from the conference:
The Accelerator Pitch program is back for its second year. This program allows seven selected startups to pitch their products and services aimed at fulfilling newspaper companies' print, digital, mobile, or advertising needs to industry executives.
Newspapers are in fierce competition with one another for advertising dollars. Several sessions, including "New Platforms: Show Me the Money" and "Beyond the Newspaper: Innovative Sources of New Revenue Growth," will discuss new opportunities to bring in revenue.
Nashville's nickname is "Music City," so it makes sense that mediaXchange 2015 will feature live music. The lineup includes five-time Grammy winner Mary Chapin Carpenter and 16-year-old Caroline Kole, who is currently opening for country star Reba McEntire on her tour.
If you want to read more about NAA mediaXchange 2015, you have plenty of ways to do so. The conference has a presence on Facebook and Twitter (also search #NAA15) and a blog. In addition, a seven-member student news team from three universities in Tennessee will work with NAA staff to cover the conference.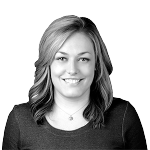 Samantha Whitehorne