Drug Industry Groups Cut Ties With Controversial Turing Pharmaceuticals
Turing Pharmaceuticals and its CEO became a lightning rod for critics after the company hiked the price of a drug by more than 5,000 percent.
Turing Pharmaceuticals, which over the past two weeks has received a flood of criticism over what many say is price gouging, is being kept at arm's length from industry groups as well.
Last month, Turing hiked the cost of a recently acquired antiparasitic drug, Daraprim, from $13.50 to $750 per pill. The move prompted attacks on social media that deemed Turing callous and its unapologetic and combative CEO, Martin Shkreli, a "pharma bro."
Pharmaceutical Research and Manufacturers of America does not claim Turing as a member. But as the price hike drew attention as a political issue, PhRMA was prompted to respond last week.
.@TuringPharma does not represent the values of @PhRMA member companies.

— PhRMA (@PhRMA) September 22, 2015
We took action to rescind its membership and return its membership dues.
The Biotechnology Industry Organization, which did claim Turing as a member, cut ties with the company last week. "The company and its leadership do not reflect the commitment and values that are at the core of BIO's reputation and mission," a spokesperson said in a statement reported by FierceBiotech. "For that reason, BIO determined, after a review of Turing's membership status, that the company did not meet our eligibility criteria, and we took action to rescind its membership and return its membership dues."
Those moves resonated politically and within the larger pharmaceutical industry, spotlighting the complex nature of drug pricing.
Democratic presidential candidate Hillary Clinton, for instance, used Turing and Shkreli as exemplars of the need for a plan to contain the cost of prescription drugs, calling Turing's actions with Daraprim "price gouging." Similarly, Republican presidential candidate Donald J. Trump called the price hike "a disgusting thing."
But while PhRMA wouldn't defend Turing, it also criticized Clinton's cost-control proposal, saying in a statement that it would "turn back the clock on medical innovation." BIO said in a statement that the Clinton plan "would do irreparable harm to the nation's health innovation system."
Shkreli told ABC News last week that he would reduce the price of the drug, though the company has not yet said how much. "I think they have a fundamental misunderstanding of the way pharmaceutical companies operate," Shkreli said of Turing's critics. "At this price, Daraprim is not a substantially profitable drug."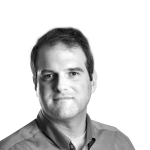 Mark Athitakis