Diversity and Inclusion: Raising Awareness
ASAE and NHSA collaborate on sectorwide framework for Diversity and Inclusion.
How well does your association represent the diverse nature of your membership? If you've made a commitment to diversity and inclusion, are you unsure where to begin? ASAE and the National Human Services Assembly have teamed up to help associations act on their D&I commitments and to raise awareness around best practices in the field.
At a kickoff meeting in March, ASAE and NHSA discussed plans to develop a sectorwide strategic framework to educate nonprofits and associations about key practices for D&I implementation.
"There's a convergence of demographic, social, and technological shifts taking place, and nonprofit membership organizations face challenges of starting and sustaining progress in specific areas of diversity and inclusion," says ASAE President and CEO John H. Graham IV, FASAE, CAE. "The collaboration with NHSA will give us an opportunity to develop products and practices that we can share across the nonprofit sector."
NHSA and ASAE will share their vision of D&I for member organizations and link D&I concepts to the challenges association leaders face.
"Members of our Diversity and Inclusion Council and our member executives affirm the centrality of this work; we look forward to working with ASAE on a strategic framework for the nonprofit sector," says Karen Key, executive vice president and COO of NHSA. "We will be launching this collaboration by promoting ASAE's groundbreaking Association Inclusion Index as a comprehensive, essential tool that will help us make great strides this year and in years to come."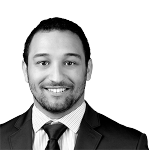 Rob Stott