We Remember: Organizers Expect 40 Million to Join 9/11 Day of Service
In the five years since it became a federally recognized National Day of Service and Remembrance, 9/11 Day has experienced tremendous growth. MyGoodDeed, the nonprofit group behind the event, is out to set a record this year with a new social media campaign.
It's hard to believe that 13 years have passed since the United States was attacked on its own soil. In that time—and, in part, because of the work of one nonprofit—the anniversary of the September 11, 2001, terror attacks has been transformed into a day of service across the country.
The nonprofit MyGoodDeed is the organization behind 9/11 Day, which in 2009 became a federally recognized National Day of Service and Remembrance. Founders David Paine and Jay Winuk organized the event as a way to honor the victims and heroes of the day, including Winuk's younger brother Glenn, a volunteer firefighter who died when the south tower of the World Trade Center collapsed.
Participation in the event has grown dramatically. Last year, 47 million Americans participated in volunteer activities across the country, according to the organization's 9/11 Day Impact Report [PDF]—an increase of 11 million from the year before. More than 40,000 teachers accessed the organization's lesson plans and guides to teach and engage students. And the campaign's social media reach saw gains as well: Over 350,000 people talked about 9/11 Day on Facebook, and Twitter generated almost 100 million impressions.
"9/11 is gradually being defined not by the evil of the terrorists but by the goodness people showed in response to the attacks and the compassion they continue to show," Paine said in a statement this month. MyGoodDeeds expects that more than 40 million people will again volunteer, make donations, and perform other acts of service on the anniversary Thursday.
This year, the group is adding a new way to participate: an effort they are calling "the largest social media tribute ever," using the #911DayTribute hashtag. MyGoodDeed reached out to prominent celebrities, organizations, and others to invite them to share a message of support or a good deed on the morning of September 11.
And, in an attempt to reach a wider audience, the group launched a Spanish-language version of its website and released Spanish-language public service announcements that encourage participation in 9/11 Day. A grant from Holland & Knight, the law firm where Glenn Winuk was a partner, helped fund the new products.
"Helping others in need is a very appropriate and meaningful way to honor the victims of 9/11," Winuk said in a statement. "[We're] grateful that millions of people acknowledge the lives they led by marking the day with charitable action."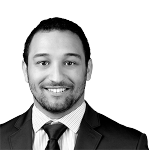 Rob Stott