To Gain Donors' Trust, Tell a Better Story
When determining whether a charity is trustworthy, donors place great emphasis on its finances, according to a new survey by the BBB Wise Giving Alliance. The alliance hopes to help givers see the bigger picture.
In an effort to change the conversation about the trustworthiness of charitable organizations, the BBB Wise Giving Alliance is urging nonprofits to do a better job of "telling their stories" to potential donors.
A new study by the group, released on Tuesday, found that 47 percent of Americans looked to a charity's finances—specifically, its overhead costs—as the primary measure to assess the organization's trustworthiness, while 20 percent cited ethics, 14 percent used name recognition, and 9 percent said results. Though each individual measure is important, the BBB Wise Giving Alliance said one measure alone won't tell the whole story about an organization.
Art Taylor, president and CEO of the alliance, said only about 7 percent of the 1,200 charities the group evaluates don't meet its financial ratio test—part of a set of 20 standards that the group uses to accredit charities. "Meanwhile, 45 percent of all charities that we fully evaluate fail to meet one or more of our other standards," Taylor said. "You really need to look at everything. You can't just look at a charity based on one metric; you have to take a holistic view."
The Wise Giving Alliance survey is part of a larger effort to get Americans to focus less on things like overhead costs when evaluating an organization. To Taylor, the change has to start with organizations telling a better story about the work they're doing.
"Don't lead with finances," he said. "If the potential donor asks—and, looking at the results of the survey, they probably will—of course you're going to want to be transparent and give it to them. But while you're giving them that information, tell them about your story and the work that you're doing to make a difference in the world and the results you're producing. In the end, if you can tell people that you've changed the world in a significant way, they're going to like that."
Telling a better story also means dispelling myths about overhead costs, Taylor noted. The alliance, along with Charity Navigator and GuideStar, recently published an open letter to nonprofits—part of the groups' Overhead Myth campaign—that explains how to do that.
"Charities have a responsibility to steer donors towards a better understanding of their activities and accomplishments," said Taylor. "They have to demonstrate that they operate in an ethical way; they have to understand the true costs of achieving their mission; and they have to educate donors about those costs and how they help the organization accomplish its work. If they can do those things, they can get people to trust them."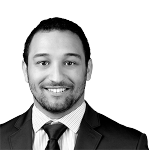 Rob Stott