JPMorgan Chase Gives Major Boost to Detroit Nonprofits
As part of its $100 million investment in Detroit, JPMorgan Chase established the "Detroit Service Corps"—a five-year program designed to give local nonprofits access to the business and financial expertise of its employees.
JPMorgan Chase is going all in on helping Detroit make a full comeback.
In August, The Washington Post spoke with a number of the company's executives about their decision to invest $100 million in a city that is in the midst of a resurgence. Jamie Dimon, chairman and CEO at JPMorgan, said he believed the city's business and civic leaders could come together and help save Detroit, but that they needed a little help along the way.
"Hopefully, it could really kick-start stuff," Dimon said of the investment. "Hopefully, it will be more than $100 million."
On Monday, details about what some of that money will help fund started to come to light, and the city's nonprofit sector will have a major role. JPMorgan Chase's Detroit Service Corps is a program that will bring a dozen Chase employees from around the globe and pair them with four Detroit nonprofits for three weeks. Those employees will use their financial and business skills to help those organizations tackle specific challenges.
"The expertise of our employees around the world is JPMorgan Chase's most valuable resource, and we are proud to put that to work supporting Detroit's economic recovery," John Donnelly, head of human Resources at JPMorgan Chase, said in a statement. "Our employees' business, marketing, financial skills and personal commitment will go a long way to supporting the continued hard work of Detroit's nonprofit community."
The organizations—Eastern Market, Focus: HOPE, the Vanguard Community Development Corp., and Michigan Community Resources—focus on things like blight removal, neighborhood development, small business growth, and workforce readiness. Each organization will welcome three Chase employees into its offices and assign them different projects.
"This is the right program at the right time. There's a lot of activity in the city of Detroit that is really targeted at identifying specific needs that would make tremendous impact in this city," Jill Ferrari, CEO of Michigan Community Resources, said in an interview with Associations Now. "We're going to see a dramatic amount of improvement because there has been so much focus on solving very particular issues—issues that we know need to be addressed in order to improve quality of life and revitalize neighborhoods."
The JPMorgan Detroit Chase Service Corps will continue to send additional teams of employees to the city to help other nonprofits over the next five years.
"Detroit's nonprofits play a vital role in the lives of people across our city through the services they provide," Detroit Mayor Mike Duggan said in a statement. "The JPMorgan Chase Detroit Service Corps is a wonderful program that will help strengthen these community-based organizations by providing expertise that otherwise they would not have access to. Bringing the Service Corps here will mean greater access to opportunity and support programs for Detroit residents."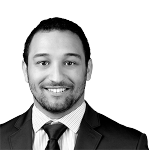 Rob Stott