White House Task Force Report Calls for Sweeping Changes in Policing Practices
A panel of law enforcement officials, brought together by President Obama to review the country's policing practices, issued its final report this week. Several associations weighed in on the report's recommendations.
The White House panel tasked with finding ways to repair the crumbling relationship between police departments and their local communities issued a report to President Obama on Monday, less than three months after the president brought the commission together via executive order. Recommendations in the 120-page report [PDF] included a call for independent investigations into all police-involved shootings, abolishing policing tactics that involve racial profiling, and being more transparent with department policies and data.
The report also called for expanded use of body-camera technology, but didn't go so far as to say those devices would prevent fatal incidents from occurring. For instance, officers involved in the fatal shooting of a homeless man in Los Angeles on Sunday—just one day before the task force's report was released—were wearing body cameras.
"While much work remains to be done to address many longstanding issues and challenges … this experience has demonstrated to us that Americans are, by nature, problem solvers," task force co-chairs Charles H. Ramsey, commissioner of the Philadelphia Police Department, and Laurie Robinson, a professor at George Mason University, said in an letter included in the report. "It is our hope that the recommendations included here will meaningfully contribute to our nation's efforts to increase trust between law enforcement and the communities they protect and serve."
Obama launched the Task Force on 21st Century Policing in response to the tragic deaths of Michael Brown and Eric Garner. No charges were filed against the officers in either instance, which sparked national protests.
"The moment is now for us to make these changes," Obama said after meeting with the task force. "We have a great opportunity, coming out of some great conflict and tragedy, to really transform how we think about community law enforcement relations so that everybody feels safer and our law enforcement officers feel, rather than being embattled, feel fully supported."
Bill Johnson, executive director of the National Association of Police Organizations was open to a number of the report's recommendations, but he told reporters that launching outside investigations of police-involved shootings, in the vast majority of cases, would be unnecessary and counterproductive.
"I think it helps to drive a wedge between a local police department and the community it serves—which is exactly contrary to what the intent of this police task force was supposed to be," he said. "I think it sends a message that your local police can't be trusted."
The American Civil Liberties Union said it supported the task force's recommendations.
"The majority of the recommendations in the report are ones that the ACLU has pushed for and stood behind for quite some time," Kanya A. Bennett, legislative counsel at ACLU, said in a statement. "Hopefully, the White House will accept these recommendations because we strongly believe they will significantly improve the relationship between law enforcement and the communities they serve, particularly communities of color. Most of the recommendations are essential and should be non-negotiable."
Most of the 63 recommendations in the report were directed at the country's 18,000 law enforcement jurisdictions. It is up to each department whether to adopt the changes or not. Recommendations directed toward the federal level, Obama said, have either already been implemented or will be in the near future after a review by the Justice Department.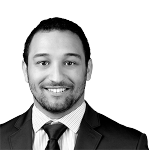 Rob Stott