AZA Partners With Zebra Pen Corp. on Animal Conservation Initiative
What could a pen company and an zoo and aquarium association have in common, you ask? Not much, perhaps. But the Association of Zoos and Aquariums and Zebra Pen Corp. (make sense now?) are teaming up to educate students on animal conservation.
Full disclosure: As writers, editors, and lovers of the animal kingdom, the Associations Now staff felt it was necessary to cover a story that brings those two worlds together—with an association twist, of course.
The Association of Zoos and Aquariums recently announced a partnership with the Zebra Pen Corporation—maker of writing utensils seen in classrooms and office buildings around the world—and the Saint Louis Zoo to provide education and resources to teachers, students, and parents, focused on animal conservation.
At the center of the joint effort is the newly launched website, LearnWithZoos.com.
#Teachers We've partnered w/ @zoos_aquariums to create http://t.co/F9XXZs43kE an educational site w/ info & resources on #animalconservation

— Zebra Pen (@ZebraPen) July 24, 2015
"We've been a proud supporter of the Association of Zoos and Aquariums for over two years," Ken Newman, director of marketing at Zebra Pen Corporation, said in a statement. "And given our close ties to the education community, creating a resource for teachers where they can learn about the AZA's conservation initiatives, download lesson plans, and purchase supplies for their classroom, seemed like an obvious fit."
The website contains lesson plans for teachers that are focused on animal conservation and designed for K-12 classrooms, additional resources provided by more than a dozen associations, links to AZA blogs and resources, and information about AZA-accredited zoos and aquariums around the globe. Teachers are also invited to submit their own lesson plans that will be considered for future use.
"One of our key goals at the AZA is education," said AZA Director of Marketing Jeff Dow. "When Zebra Pen came to us with the idea to create a teacher resource site, we were incredibly excited. Teaching our youth about animal conservation is an important step in preserving endangered wildlife."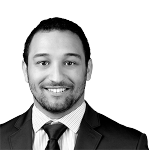 Rob Stott