Technology
Wednesday Buzz: Facebook Instant Articles Expand Their Reach
A Facebook feature previously reserved for big media outlets will soon be open to publishers of all shapes and sizes. Plus: GIFs make a bigger splash on Outlook.
It's been nearly a year since Facebook announced Instant Articles, a platform for publishers to post their content directly to the social network. Predictably, many were concerned about the implications of publishers seemingly giving up their content for minimal gain. And since its debut, the platform has been limited to major media outlets like The New York Times, The Atlantic, and National Geographic.
But today Facebook announced a major escalation of its investment in Instant Articles by opening the platform to a greater number of publishers.
"We're excited to announce that on April 12th at Facebook's F8 conference, we will be opening up the Instant Articles program to all publishers—of any size, anywhere in the world," Facebook product manager Josh Roberts wrote in a blog post.
One of the central benefits of Instant Articles, beyond better integration with the world's most popular social network, is the handling of mobile load times, a frequent problem for publishers.
"We built Instant Articles to solve a specific problem—slow loading times on the mobile web created a problematic experience for people reading news on their phones. This is a problem that impacts publishers of all sizes, especially those with audiences where low connectivity is an issue," Roberts said.
There's still some confusion over what Facebook defines as a publisher, and whether individuals will be able to have the same publishing power as larger organizations. Regardless, associations could soon gain access to another powerful platform for their content.
Integration of the Day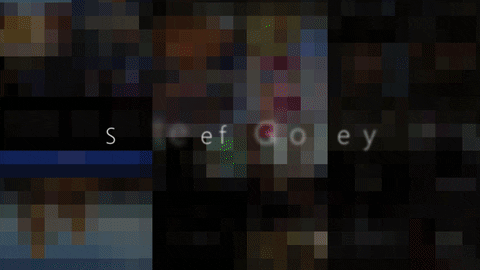 GIPHY, one of the internet's top GIF resources, has announced a new partnership with Microsoft Office. So what's the takeaway for Office users? As GIPHY declared: "That means one in seven people on Earth will have access to any and every GIF they could ever want."
Other Good Reads
2015 may have been the year that chat came back, but how did online conversations go from CompuServe to AIM and Slack? ArsTechnica contributor Monty Munford explains it all in this story.
Want the benefits of Gmail without a Gmail address? You're in luck, because Google has rolled out Gmailify, an easy way to tie your old Yahoo and Outlook emails into Gmail's interface.
Technology could hold the secret to propelling your fundraising efforts to the next level, as DonorSearch's Vice President of Strategic Partnerships Ryan Woroniecki writes in this SocialFish contribution.
(Mambembe Arts & Crafts/Flickr)