Conference Circuit: Pharmaceutical Science
The Pharmaceutical Management Science Association's 2016 Annual Conference is set to start in Sin City this weekend.
More than 200 key decision makers and purchasers of pharmaceutical data, software, and consulting services are heading to Vegas to take part in podium and poster presentations, panel discussions, and networking opportunities.
Association: Pharmaceutical Management Science Association
Conference: 2016 Annual Conference
Venue: Planet Hollywood
Location: Las Vegas
The 2016 PMSA Annual Conference begins on Sunday evening with a welcome reception. Then, on Monday, Danny Kinney, vice president of global business intelligence for pharmaceutical company Sanofi, will deliver the keynote presentation and discuss the challenges facing commercial pharmaceutical analytics teams. Also noteworthy on the agenda:
Early-bird learning. Prior to the official kickoff of the meeting, attendees can register for one of several half-day conference tutorials. Topics include best practices in pharmaceutical forecasting using decision analysis and an overview of basic sales force analytics like segmentation, promotion response, and sizing.
Poster perfect. More than 20 poster presentations will take place at the meeting. Included on the list of topics is launching an oncology brand and improving sales effectiveness for drug launch.
High-level view. Monday evening's social event at the VooDoo Rooftop Lounge will allow attendees to dine, drink, and dance 51 stories above the excitement of the city. Attendees will dance under the stars and have the opportunity to indulge in specialty cocktails made by the resort's award-winning staff.
To get a dose of the meeting from afar, go to Facebook and Twitter.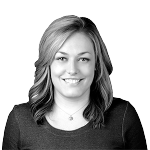 Samantha Whitehorne