Business
Stacked With Talent: Is Cup Stacking the Sport of the Future?
While still relatively obscure, speed stacking, or cup stacking, has started to make a name for itself on an international scale. At the center of this growth is the World Sport Stacking Association, which organizes the game's tournaments worldwide.
You can do a lot of things with cups—and many of them don't involve the drinking of beverages. Just ask Anna Kendrick.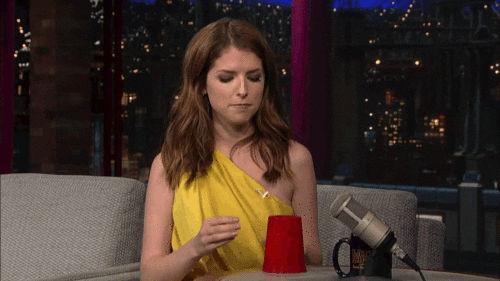 Perhaps one of the more unusual ways to use a cup is the sport of cup stacking, which requires both speed and creativity. The goal of this pastime is to lay out and replace the cups as quickly as possible, as Chu-Chun Yang, of Taiwan, demonstrated when setting a world record last year in her home country:
As this clip from Ellen shows, cup stacking is harder than it looks, but those who are good at it make it look easy:
And other fans of this speed sport prefer the creative aspect of piling up the cups, as shown in this clip:
Like just about everything else that we cover at Associations Now, sport stacking has its own association, and it's extremely well-organized. Over the weekend the World Sport Stacking Association (WSSA) hosted its annual World Sport Stacking Championships, which took place in Speichersdorf, Germany.
Founded in 2001 by the co-owners of Speed Stacks, which makes cups and related accessories, WSSA has quickly turned a hobby born from a California Boys & Girls Club into a competitive sport that receives media coverage and is now a worldwide phenomenon at schools and elsewhere.
As The New York Times reports, the association's success in popularizing the sport hasn't been without controversy—controversy driven by the close relationship between the association and Speed Stacks, which dominates the cup-stacking market and allows only the company's cups to be used at its tournaments. As a result, a competing association, the International Sport Stacking Federation, was launched in 2006 by Germany-based FlashCups.
Wayne Godinet, considered to be the inventor of cup stacking as a competitive sport and the founder of Speed Stacks, told The New York Times that the sport would benefit from being governed by an independent body. But Larry Goers, who now co-owns Speed Stacks with Don Teel, says that the sport, while growing fast, isn't even large enough at this juncture for sponsorships.
"There is no TV or media revenue associated with sport stacking, so royalties are not able to be paid for any endorsed products," Goers told the Times. "We provide endorsers with free equipment, but mostly they get the bragging rights that come with having their name on a product line that stackers worldwide use."
One of the players with his name on a product line is William Orrell, the top-ranked cup stacker in the world. Orrell, 17, is both a YouTube star and the 2015 WSSA world champion. (While he didn't win overall at this year's tournament, he came out on top in two other categories.)
When it comes to the sport, Orrell would like to see something else stack up: its credibility.
"A lot of people don't think it is a sport," Orrell said in an interview with the Times. "But why is stacking cups any less important than putting a ball in a hole or through a hoop?"
Top-ranked stacker William Orrell doing what he does best. (YouTube screenshot)