Conference Circuit: Vision Health
The annual Optometry's Meeting is set to start in Washington, DC, next week. Close to 5,000 will be in attendance.
Thousands of optometric professionals are headed to the nation's capital in the upcoming days to learn, connect, and advocate with their colleagues and to discover new ways to deliver better care to their patients.
Organizations: American Optometric Association and the American Optometric Student Association
Conference: Optometry's Meeting
Venue: Walter E. Washington Convention Center
City: Washington, DC
Optometry's Meeting—the annual meeting of the American Optometric Association and the American Optometric Student Association—kicks off on Wednesday evening with an opening reception and general session. Twelve-time Olympic medalist Dara Torres, considered one of the greatest female competitive swimmers of all time, will deliver an inspirational message about pursuing goals, no matter the obstacles in the way. Also worth noting:
What's next. The forward-looking "In the Pipeline" series gives attendees a peek into the future of eye care. These sessions cover everything from stem cell technologies to wearable devices, along with robotics and telemedicine.
Student competition. College rivalries take center stage as 24 schools and colleges of optometry battle to be the smartest, loudest, and most creative in the 26th Annual Essilor Optometry Student Bowl. The high-speed, high-stakes test of optometric knowledge pits one champion from each school against all others. The winner brings home $1,000 and the coveted crystal trophy.
Nighttime learning. Night owls looking for some extra continuing education hours are in luck. Friday evening's "CE After Dark!"—which runs from 6 p.m. to midnight—will feature four sessions that cover topics like nutrition and the retina and visual problems related to traumatic brain injuries.
Facebook and Twitter (#OM2017) should have the other meeting details you're looking for.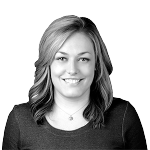 Samantha Whitehorne