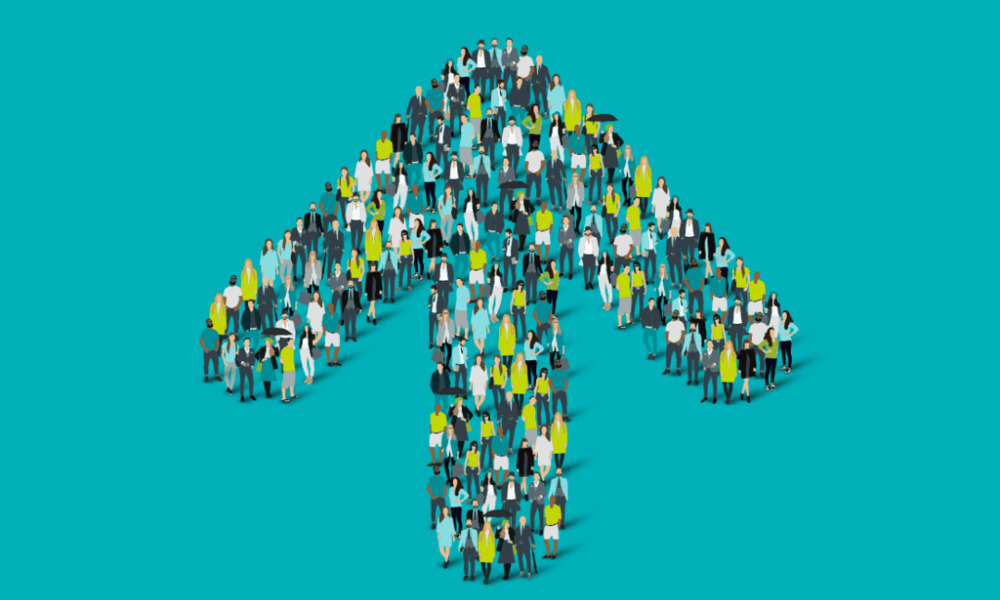 Membership
The Classic Membership Model Is Dead—and That's a Good Thing. Here's Why.
Five ways forward-thinking associations are evolving.
Had a tough year? You're not alone. Mass cancellations of in-person conventions, meetings and trade shows translated to a big hit in earnings for most associations in 2020. So what have associations done to not just persevere, but come out on the other side of the pandemic even stronger? Adapt, pivot and embrace technology.
With traditional revenue streams cut off, nimble organizations quickly focused on developing and improving virtual networking and online educational opportunities, as well as increasing membership acquisition and retention. Our study, Association Trends 2020: From Disruption to Opportunity, found that 75 percent of those surveyed are putting significant time and resources into creating more non-dues revenue offerings and developing new benefits and services that can be accessed from members' laptops or mobile devices.
Here's a look at how future-focused associations are approaching business operations for 2021, and what you can do to come out of 2020 even stronger.
1. Embrace new membership models
Leading companies like Amazon, Netflix, and Apple have redefined expectations of what it means to be a member. Consumers have grown accustomed to intuitive user experiences and associations looking to grow should embrace some, if not all, of these core strategies:
Free trial membership: Rather than telling prospective members what they'll get, show them. Give risk-free access to benefits so when the trial period is over, they'll know what they're missing if they don't sign up. It is simple, and it works. According to pre-Covid ASAE research, approximately 15 percent of the associations that offered a free trial membership had a 50 percent conversion rate. A great approach is offering free access to a virtual or hybrid event.
All-access membership: Rather than members paying for events and services a la carte, offering a "Cadillac" membership that grants access to all content, webinars, on-demand courses, and events can be very effective. And the benefits go both ways: Members are empowered to engage with more of your offerings and with other members, which bolsters your community.
Subscription membership model: This "set it and forget it" model is convenient for users and provides predictable recurring revenue for organizations. And research shows that subscribers are more likely to make additional purchases.
2. Make purchasing easy
Convenience is key to a great experience and future growth. If you want more revenue, make e-commerce easy.
Auto-renewal: Dues are automatically charged to the member's credit card. According to Community Brands research, only half of organizations offer this option.
Installment payments: By spreading costs over a period of time (monthly, quarterly or semi-annual) membership and products seem more affordable.
Expired payment updater: Work with your AMS and payment provider to banish manual updating of expired credit cards from your workflow. Associations are seeing as much as $500,000+ in revenue saved by doing automatic updates.
Saved payments: Eliminate members having to re-type payment info for every purchase. Associations can overcome an annoyance for members and one that limits conversion by leveraging secure stored payment information.
3. Prioritize the member experience
Your members' needs evolve as they move through their careers, so your organization needs to evolve with them to reduce churn and increase revenue. This can be accomplished through a combination of human outreach and AI:
Amazon-like shopping experience: Recommending new purchases based on past behaviors and "what other members like you purchased" can increase non-dues revenues.
Predictive analytics: AI can help predict which members won't renew, and provide guidance on how to intervene. As an example, MCA&F was seeing 1,000 lapsed memberships each month. Using Nimble AMS and Salesforce Einstein Prediction Builder, they were able to implement a solution that renewed 25 percent of those at a high risk of lapsing.
Online chatbots: While this may seem too "techy" for some, there are many off-the-shelf technologies that are easy to implement and reduce wasted time. AI-based chatbots "learn" from customer interactions, infer context, refer to older conversations, and offer resources to help.
4. Automate as much as possible
We all want to do more, but limited time and resources are a reality. Coming out of 2020, associations must do as much as possible to eliminate repetitive tasks for their staff. It's not about replacing humans with robots, it's about allowing association professions to shift their focus to creating exciting programs and solving complex problems. Our study revealed that 66 percent of association leaders are prioritizing employee productivity in the coming year. Look for configurable, no-code process building tools that empower employees to build their own workflows so they can increase productivity and work on what really matters.
5. Build a future culture
At the core of successful organizations is a culture that invites innovation, problem-solving and calculated risk-taking.
Encourage constant change: The status quo is a company killer. Embrace change so that your people are prepared to thrive when upheaval unexpectedly hits.
Listen to your members: Find ways to reward members for highlighting industry opportunities and challenges. Give them a platform and keep the conversation on your site rather than social media.
Collaborate across departments: Make sure information flows easily across your organization. You never know when a fresh pair of eyes can see a problem—or breakthrough that's staring you in the face.
Develop partnerships: Walling off your organization from competitors is an outdated mode operation. Reach out, share learning and struggles. You may find synergies to reduce or share expenses.
There were a lot of things out of our control in 2020, but through creative thinking and a willingness to try new things, associations and their members can experience their most successful and fulfilling months and years ahead.
---
This article was brought to you by Community Brands, the leading provider of cloud-based software to associations. Click here to read more about our Preparing for 2021 and Beyond Benchmark Report.
(Community Brands)