Brought to You By: Cocktails
In sometimes surprising ways, associations play direct and indirect roles in bringing the products, services, and activities of daily life to people around the world. Including cocktails.
Craft Bitters Alliance: Whether you like them fizzy, fruity, or neat, cocktails are traditionally a mixture of spirits, sugar, and bitters—alcohol infused with plant-based flavors. Sometimes used to treat ailments such as indigestion and gout in the 19th century, bitters have recently enjoyed something of a renaissance in cocktail culture—so much so that the Craft Bitters Alliance formed in 2010 to help small producers become federally certified suppliers.
International Bartenders Association: Headed to a cocktail party this evening? You can thank Mrs. Julius S. Walsh Jr., whom some credit with hosting the first-ever party centered on alcoholic beverages in 1917 in St. Louis. Mrs. Walsh didn't actually make the drinks herself; she hired a professional drink mixer to make mint juleps, gin fizzies, and other concoctions. We bet that guy would have been a member of the International Bartenders Association, had it existed before 1951.'
Distilled Spirits Council of the United States: If you want to learn about the history of the American spirits industry, journey the American Whiskey Trail established by the Distilled Spirits Council of the United States. It highlights currently operating distilleries and historical sites that played a role in this part of America's spirited history. The trail begins at none other than George Washington's own distillery in Mount Vernon, Virginia.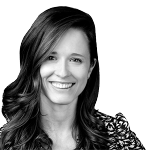 Katie Bascuas