Panel: Time for Associations to Get Proactive on Feds' Meeting Attendance
With the cloud of meetings scandals and wasteful spending still hovering over several government agencies, associations continue to struggle to attract federal employees to their conferences. At a recent ASAE event, a few industry experts shared their thoughts on the current state of affairs.
A panel of association leaders gathered at ASAE's headquarters in Washington, DC, on Wednesday to discuss one of the biggest issues that continues to challenge the association sector: restrictions on federal employees' attendance at conferences. Two years after an infamously lavish General Services Administration event came to light and set up an extended period of close scrutiny of federal travel and conference attendance policies, the panel asked: How can the association community do a better job advocating on its own behalf?
The panelists—Kris Cook, CAE, executive director of the National Affordable Housing Management Association; Diana Deem, director of congressional and political affairs at the American Institute of CPAs (AICPA); and Tom Dobbins, CAE, president of the American Composites Manufacturers Association—each shared stories about how the federal restrictions have affected their own organizations and the broader community.
The landscape shifted in 2012, after reports of wasteful spending at several government agency conferences prompted the Office of Management and Budget to implement new conference attendance rules for federal employees. That led to a 50 percent decrease in federal conference spending and a 27 percent drop in travel spending. And more restrictions could be coming: The House and Senate continue to work on legislation aimed at limiting how often federal workers can meet face to face with members of the private sector, including associations. The House bill was passed earlier this year, and the Senate version was recently approved by the chamber's Homeland Security and Governmental Affairs Committee.
All of this has left the association community on the defensive, said John H. Graham IV, FASAE, CAE, president and CEO of ASAE, who served as the panel's moderator.
"I think it's probably time that we become more proactive, that we get out in front of this and really talk about the value of face-to-face meetings, the value of the work that associations do," he said. The association community "has done a very good job of telling our story to ourselves, and we need to continue to do that. … But I also think that we have a real job in front of us to really tell our story more broadly, not only to the public but also to policymakers and regulators."
The panel agreed and shared insights on how they approach conversations with members of Congress.
"I try to select a story that illustrates and connects the data," said Cook. "Data by itself can be anywhere from foreign to overwhelming, and so you have to make it come alive. You can talk about the financial impact of a decision that resulted in the creation of a law or regulation, but you have to make it real, make the numbers jump off the page."
Deem said AICPA focuses on getting regulators and the people they regulate together. "You don't want regulators sitting in glass houses without understanding the impact of the regulations that they're imposing on the public," she said.
Panelists also stressed the importance of the association community as a whole engaging in a coordinated campaign to advocate for the meetings industry.
"Each one of you have a compelling story. You have an interest in this, that's why you're here," said Dobbins. "To the extent that we can be proactive and tie the importance of meetings and conferences and federal engagement to the work that we're doing on an ongoing basis, I think can be very powerful."
Added Cook: "We have to be strategic about this. We all have our strong individuals stories, but knowing some of the key data and the strategies for conversations that go well—sharing that with each other is very helpful."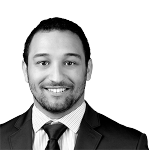 Rob Stott