Sleep Foundation Helps Consumers Knock Bad Sleeping Habits Out Cold
A lack of sleep could be hurting employees' productivity, according to a new study. The National Sleep Foundation is helping to educate the public on the importance of sleep health.
Remember that old saying, "You snooze, you lose"? Turns out, that phrase might need to be revised a little.
According to a new study by Harvard Medical School's Division of Sleep Medicine, the exact opposite holds true, at least in regards to worker productivity. Researchers found that the average worker loses about 11 days of productivity each year due to insomnia. That's the equivalent of about $2,280 per worker, and $63.2 billion for the entire U.S. workforce.
That data might come as a shock to employers—many of whom are just now starting to include things like "sleep coaching" in their employee wellness programs. But the National Sleep Foundation has been tracking the effects of sleep on the general public for years. (Charles Czeisler, the faculty director of Harvard's sleep medicine division, is the immediate past chair of NSF.)
"Every year we have a poll that we're known for—the Sleep in America poll—that poll looks at sleep attitudes and how people say they're sleeping," said Tom Clifford, vice president of marketing and development for NSF. "We exist to be the voice for sleep health and sleep safety for the public. We're not a doctors guild, but we're dedicated to improving the health and wellbeing of the public through sleep education and advocacy."
And this year, for the first time, the group released the results of a multiyear study on recommended sleep durations for all age groups.
"There are certainly some outliers in how much sleep you need—there are people who are short sleepers and people who are long sleepers—but through the involvement of many other organizations and disciplines, we were able to come up with these recommendations," Clifford said. "We know that you're better in performance, whether it's in your job or in your relationships, when you have the recommended amount of sleep that you need."
NSF's educational work extends well beyond its annual poll and this latest report. It's the driving force behind Sleep Awareness Week in March, Drowsy Driving Prevention Week in November, the Bright Schools Competition in collaboration with the National Science Teachers Association, and the Sleep.org website that is dedicated to promoting the "positive benefits of sleep health."
More recently, NSF teamed up with the Consumer Electronics Association to tackle sleep tracking devices. NSF and CEA came together to develop sleep technology standards to aid in the development of products like Fitbit and Jawbone.
Clifford said the key to NSF's success with reaching consumers has been the tone of the organization's messaging, adding that NSF's website is consistently one of the most trafficked in the sleep health space.
"Every group is charged with speaking in a voice that's true and honest," he said. "What we try to do is represent our experience and credibility and gain the trust of the public by delivering plain-spoken information that is actionable. People can learn from us and make simple changes in their sleep patterns that ultimately improve their quality of life. That's exactly what we're striving for."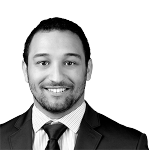 Rob Stott