New Money: Chemical Reaction
This is particularly transformative for the marketing folks, who can now see where contacts are in the sales process and target communications accordingly.
The new elements for selling advertising.
A few years ago, the American Chemical Society found itself in the same place as many other associations. Its sales and marketing teams were operating in silos and without the benefit and guidance of data, according to Stephanie Holland, ACS's manager of advertising sales and marketing, who shared the story at the 2015 Digital Now conference. On the sales side, the in-house team sold primarily through relationships and networking and used an outdated contact management system.
Over in marketing, Holland says, the method was "spray and pray." Marketing would send all promotions to the association's entire list and hope something would hit the right person at the right time.
Their combined results, according to Holland during the "Increasing Profitability in This Digital Age" session: Prospects weren't biting, and ad sales were declining.
So ACS started to rethink its efforts. While ACS is a large association with a product line that includes a weekly magazine, 49 online research journals, and seven e-newsletters, the steps the ACS team took have lessons for all associations.
Identify personas. ACS looked at its pool of current and potential advertisers and divided them into buyer personas. Understanding the specific needs, behaviors, and concerns of these groups helps ACS to decide what content to produce and how to tailor the sales messaging effectively to each group.
Develop a modern media kit. ACS wanted a dynamic resource that advertisers could turn to for the latest ACS-related information—and for new ideas. The association created a microsite (www.acsmediakit.org) that includes attractive video, photography, and graphics and provides ample opportunity for engagement.
Since regularly updated content gives prospective advertisers reason to come back, the microsite is holding steady with a 70 percent-plus increase in traffic year over year compared with the previous online media kit and is responsible for 36 percent of leads generated so far in 2015.
Create a content marketing program. ACS decided that it wanted to educate and engage advertising prospects. To do that, it created a blog, C&EN Marketing Elements: Marketing Insights for the Scientific Community.
The content focuses on helping advertisers engage effectively with the ACS audience. This means educating them on best practices and helping them understand what works when marketing to this particular audience. According to year-to-date data, 37 percent of ACS leads are attributed to its content marketing efforts.
Improve contact management. ACS's contact lists were stale and not segmented to enable targeted communication. In updating its sales strategy, ACS implemented a customer relationship management tool that gives all staffers the ability to access all contacts, reference their purchase history, and see where they stand in the sales pipeline. "This is particularly transformative for the marketing folks, who can now see where contacts are in the sales process and target communications accordingly," says Holland.
Implement marketing automation. Sophisticated automation tools enable ACS to identify where a prospect is in the buying cycle and then serve that person a series of content items on an if/then basis. ACS has made marketing automation as an integral part of its ad sales strategy, and Holland says it's contributing to a faster close rate because the leads are much more qualified.
Has it worked? ACS has increased sales leads by 338 percent year over year and its close rate by 25 percent.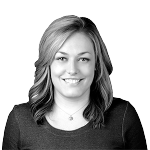 Samantha Whitehorne