Conference Circuit: Instrumental Technology
The Association for the Advancement of Medical Instrumentation's 2016 Conference & Expo kicks off this week in Tampa, Florida.
More than 2,000 biomedical equipment technicians, clinical engineers, and other healthcare technology management professionals will be in Florida over the weekend to meet with their peers, help solve technical problems, advance their careers, and see the industry's latest innovations.
Association: Association for the Advancement of Medical Instrumentation
Conference: AAMI 2016 Conference & Expo
Venue: Tampa Convention Center
Location: Tampa, Florida
Following a pirate-themed welcome reception on Friday evening, AAMI 2016 begins on Saturday morning with general session speaker and bestselling author Scott Berkun. He'll explain how real innovation unfolds and argue that without an organizational culture based on trust—and good leaders willing to take risks—innovation rarely, if ever, happens. Also worth noting:
Interactive experience. Through an interactive case study that follows a patient through an emergency health issue, attendees will see how interoperability facilitates treatment and outcomes. This event will showcase how manufacturers are using standards to address data exchange and interpretation between medical devices and systems to enhance patient safety.
"Say cheese." For the first time, any attendee can sign up for an appointment at the career center to have a complimentary professional headshot taken. The digital image can be used in job applications, on social media, and in other networking settings.
Student friendly. Full-time students can register for just $30, which includes a one-year AAMI student membership. Students can also interview onsite with prospective employers, take part in the student selfie contest, and attend sessions designed just for them—like the Student Roundtable.
The usual social spots—Facebook and Twitter (#AAMI2016)—will have all the other need-to-knows.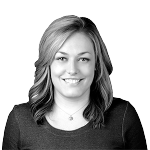 Samantha Whitehorne