Conference Circuit: The Science of Chemistry
The American Association for Clinical Chemistry's 68th AACC Annual Scientific Meeting & Clinical Lab Expo is set to start in Philly this weekend.
As the Democratic National Convention wraps up its time in Philadelphia, 18,000 laboratory medicine professionals are making their way to the city to hear about new developments and vital industry research, learn about cutting-edge diagnostic technology, and connect with global experts in areas like clinical chemistry and lab management.
Association: American Association for Clinical Chemistry
Conference: 68th AACC Annual Scientific Meeting & Clinical Lab Expo
Venue: Pennsylvania Convention Center
Location: Philadelphia
AACC Annual will kick off on Sunday with an opening plenary session featuring John McDevitt of New York University's College of Dentistry. He'll discuss programmable bio-nano-chip technology, its role as a mobile health platform, and how it can benefit a range of health conditions. Also worth noting:
One-stop shop. New this year is the AACC Member Center. In addition to learning more about their AACC benefits, members can share how they chose lab medicine as a career as part of the Tell Your Story campaign. Brand-new members who stop by will receive a special gift.
Short-term commitment. AACC University courses are a great option for attendees who don't have the time to attend the full conference. This collection of sessions, held on Sunday before the official start of the meeting, enables participants to catch up on best practices and emerging science without committing to more than one day. As a bonus, AACC University participants are invited to attend the Sunday plenary session and opening mixer.
Credits made easy. Attendees will have a new streamlined process for claiming continuing education credits. Instead of recording CE codes at the end of each session, attendees will go to a website where they will first evaluate each session for which they are claiming credit. Then they will be able to print and/or save their certificate.
Twitter (#2016AACC) and Facebook are your best bets for any additional details you may be looking for.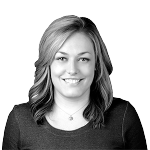 Samantha Whitehorne