Membership Hack: A Soft-Touch Note
Sometimes a bit of friendly outreach is all it takes to get valuable information from your members.
How to hack it? At the Radio Television Digital News Association, career changes are common for members. Most RTDNA members are journalists or news directors who move up the career ladder by transitioning from one news station or media market to the next. That can make Karen Hansen's job a bit tricky. She's the membership and programs manager for RTDNA and tracks members' job and contact information. Rather than hunting down each individual and asking them to update their profile, Hansen delivers a soft-touch email. The message simply says, "Congrats on the new job." "A lot of times, it gets people to reply back and confirm their new contact information," Hansen says.
Why does it work? Using this simple tactic, Hansen often gets the information she needs "without seeming to really ask for it." She reaches out to nonmembers, too, who may publicize job changes in trade magazines and newsletters. She often adds a few resources to the message, including a link to download an e-book on career change. "We don't do a ton of marketing or advertising because we serve such a diverse group of people," Hansen says. "So this is a nice way to get membership on people's radars, especially during a career transition when you might need it the most."
What's the bonus? Usually, Hansen dedicates one hour per month to sending the emails, but the payoff can be big. She gets a reply about half the time, which helps keep her membership database up to date, and her members feel engaged. Eventually, she wants to refine her strategy. "Right now, it's a manual process that I do monthly," she says, "but I would love to expand this into a nurtured series of automated messages."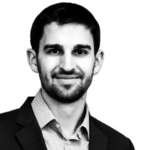 Tim Ebner