Conference Circuit: Information Overload
The Association for Information Systems' International Conference on Information Systems 2018 begins next week in San Francisco. Attendance is expected to be 1,500.
About 1,500 academics and information systems professionals will make their way to San Francisco next week to discuss cutting-edge research, get to know their peers, and hear from industry leaders.
Organization: Association for Information Systems
Conference: International Conference on Information Systems 2018
Venue: San Francisco Marriott Marquis
City: San Francisco
Following a welcome reception on Thursday evening, ICIS 2018 begins Friday morning with a keynote session featuring Zack Hicks. The executive vice president and chief digital officer of Toyota Motor North America will talk about information security management and how mobility is changing the industry. Also on the agenda:
Corner office. The Doctoral Student Corner is a dedicated space for doctoral student attendees to get oriented to the ICIS experience and to connect with others in the field. The space will be available throughout the conference as a place for students to network and relax between events.
Talking points. TREO (technology, research, education, and opinion) Talks will be featured for the first time at ICIS 2018. They provide attendees a new opportunity to present to their peers their research ideas, education innovations, or opinion papers related to any area of information systems or information technology.
Career focus. Career Connect is the place for career-related services at ICIS 2018. Institutions with active job postings can hold onsite interviews, and attendees can learn more about the career-placement services AIS offers.
Head to Facebook and Twitter (#ICIS2018) for other details.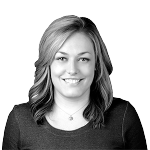 Samantha Whitehorne