Conference Circuit: Net Results
The American Volleyball Coaches Association's 2015 Annual Convention began earlier this week in Omaha, Nebraska.
More than 2,600 high school, college, and club volleyball coaches, as well as program directors, are calling Omaha home for the next few days as they learn the latest coaching and player-development techniques and build their own leadership skills.
Associations:  American Volleyball Coaches Association
Conference:  2015 AVCA Annual Convention
Venue: CenturyLink Convention Center
 Location: Omaha, Nebraska
The 2015 AVCA Annual Convention started on Wednesday with career-development seminars for both veteran college coaches and assistant coaches before the evening's casino-night-themed Convention Kick-Off Party. Also being served up at the meeting:
Format premier. This year AVCA will unveil a "T" talk format at its two-hour Super Session on Friday morning. Each "T" talk will be a 15 – 30 minute presentation or debate that dives into a specific area of the sport. Topics on the agenda include improving volleyball for television and assessing college readiness in female players.
Enhanced career center. For the first time AVCA will provide a complimentary career counselor who will be available to meet one-on-one to discuss the issues most important to attendees' career development, including salary negotiation and job-search techniques. The counselor will also be available to assist in resume writing and critique. In addition, career roundtables will be offered throughout the convention.
Game on. What would a volleyball conference be without some actual volleyball? AVCA has you covered on that front. Not only will the 2015 NCAA Division 1 Women's Volleyball Final Four Championship games be played in Omaha during the convention, but the meeting will also include the Under-Armour All-America Match and a player recruiting event.
Feel like you courtside at the meeting by following along on Facebook and Twitter (#AVCAConvention).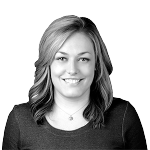 Samantha Whitehorne