Destination: Boise
From an expanding convention center to one-of-a-kind venues, Idaho's capital city is about more than potatoes.
A bigger convention center. The Boise Centre currently offers 50,000 square feet of exhibit and meeting space, and an expansion project will double its size. Phase one is underway, with completion set for this year. Event attendees will soon be able to enjoy a new 15,000-square-foot ballroom, as well as another 14,000 square feet of meeting room space and 7,000 square feet of prefunction space. The additions will be connected to the existing facilities by an enclosed concourse.
Time for play. Jack's Urban Meeting Place, also known as JUMP, is a nonprofit, interactive creative center in the heart of downtown that is meant to inspire visitors to try something new and bring "play" into everyday adult life. The six-story, 65,000-square-foot main building includes five interactive learning studios, event and meeting spaces, a public park, and an outdoor amphitheater.
Hotel boom. To welcome an increasing number of visitors at the Boise Centre, there's some serious hotel expansion going on downtown. Six new hotels are in different phases of development and will offer an additional 862 rooms in the corridor. Currently, there are eight hotels with 1,238 rooms within 10 blocks of the city's convention venue.—S.W.
Boise Fast Facts
Recent and Future Association Meetings: Idaho School Counselor Association's 2016 Fall Conference, Association of Idaho Cities' 69th Annual Conference, Northwest Association of Forensic Scientists' 2016 Conference
Hotel Rooms Within one mile of the Convention Center: 1,200-plus
Convention Center meeting and event Square Footage: 50,000, with another 36,000 set to open later this year
Distance From Airport to Downtown: 4 miles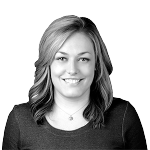 Samantha Whitehorne